Transfers
Securely Send Money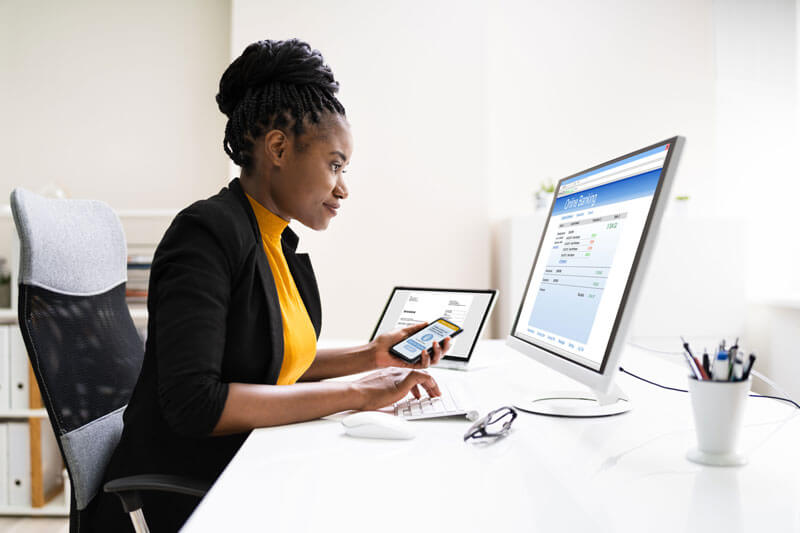 Transfers
At B-M S Federal Credit Union you have options when it comes to transferring and sending money. We offer a few different methods to meet all your needs and deliver fast, easy, and secure ways to move your money from one place to the next. Whether you need certified drafts when making a large purchase or wish to wire money across the globe, we have you covered.
Transfer Types
A wire transfer is an electronic transfer of funds across a network administered by hundreds of banks. Wire transfers can be done both in the US (domestic) and around the world (international). We can also accommodate ACH transfers, which clear the bank in just a few days if there are sufficient funds in your account. In order to conduct a wire transfer, please email a representative at B-M S FCU. The forms will be sent to you to complete and a photo ID will be required for the transaction.
All incoming wires must be sent to:
Receiving Bank:
Alloya Corporate Federal Credit Union
1021 Watervliet-Shaker Road
Albany, New York 12205
(800) 342-4328
Routing/ABA # 221381715
Further Credit To:
B-M S Federal Credit Union
1 Squibb Drive
New Brunswick, New Jersey 08903
(732) 227-5781
Routing/Account # 221277007
Final Credit To:
Member's Name
Member's Account Number
The member should call Jodi Hiles-Skopas at 609-419-5139 to give notification of incoming wire.
Incoming Wire Fee: $7.50
Money orders are a paper form of payment that guarantee the recipient will be issued the amount listed on the order. Unlike a personal check which can bounce, money orders are purchased with cash or other guaranteed funds. The maximum amount of money you can include in a money order is $1,000. We offer money orders to members with a checking or savings account, and non-members as well.
Certified drafts are typically used when substantial funds are changing hands, as they are backed by a financial institution and guarantee that the payer has a sufficient balance in their account to cover the cost. At B-M S FCU, certified drafts are available to all members with a checking account.
Transfer Fee Schedule
Wire Transfer Fees
NSF ACH Return
$35.00
ACH Stop Payment
$20.00
Domestic Incoming Wire
$7.50
Domestic Outgoing Wire
$20.00
International Outgoing Wire
$40.00
Money Order Fees
Member Money Order
$35.00
Non-Member Money Order (cash only)
$20.00
Certified Draft Fees
Certified Draft
$5.00