Introducing the New Way to Become a Member or Apply for A Loan!
December 30, 2021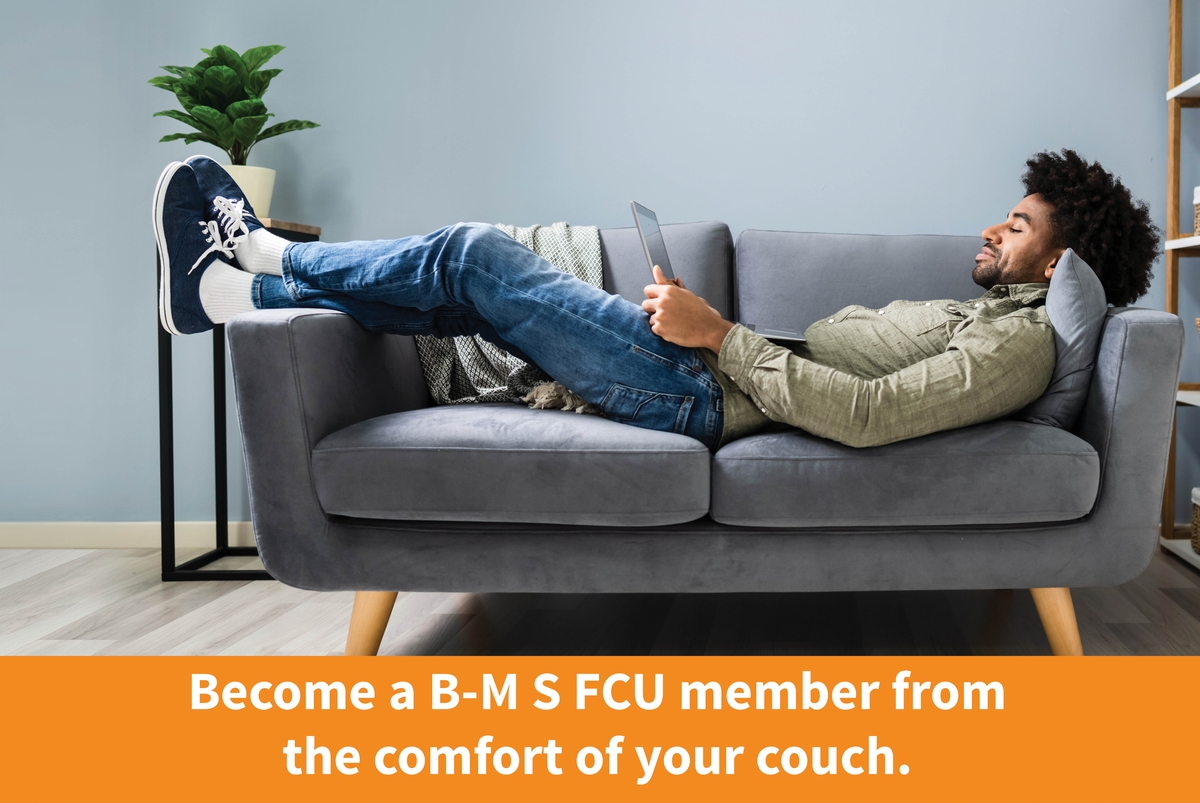 December, 2021 – New Brunswick, NJ. – B-M S Federal Credit Union (B-M S FCU) has purchased Originate, account and loan online opening software to improve member services and expand the field of membership.
With Originate from Fiserv, consumers can open accounts online, anytime and anywhere, gaining access to new accounts and services while you strengthen and grow relationships. Although about two-thirds of consumers who start to apply electronically for accounts rarely finish, the ease of use with Originate keeps them going, enabling credit unions to bring in more accounts and loans.
"After the pandemic hit, we realized our need for additional online services," explained Jennifer Bruett, President and CEO of B-M S FCU. "We wanted to find a product that could make the enrollment process easy for potential members while also increasing efficiencies for our staff. Originate by Fiserv integrates directly with our core which will make becoming a member at our credit union simplistic for both staff and member."
B-M S FCU chose Originate by Fiserv to increase the number of accounts by giving members the ease they expect in online and mobile interactions. The reduced complexity enables members to finish the account and loan opening process without frustration.
Designed especially for mobile users, Originate leverages existing data and technology to make it fast and easy to open an account on a mobile phone or tablet. Members can start or finish an application through any channel without re-entering data after authentication. Once members are comfortable online, they use Originate to open checking and savings accounts and certificates of deposit (CDs). They can even open multiple types of accounts at the same time. The automated application process in Originate frees staff to spend time meeting members' needs. Integration with other Fiserv account processing solutions and online banking systems provides a streamlined user experience and consistency across channels.
Become a member of B-M S Federal Credit Union today!
Learn more about our field of membership and if you qualify here.